What's new?
WINTER-SPRING 2018
---
KIDS & FAMILY YOGA
Liz's monthly Sunday family class is currently on a flexible schedule. It is normally the second Sunday at 11am, but please contact me to confirm before coming.
Liz also teaches private weekly afterschool classes at local public schools through the Alameda Education Foundation, and a preschool class at Kids Speak Spanish in Oakland.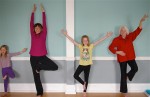 Sunday Family Fun Yoga
Park Boulevard Yoga Center
4266 Park Blvd, Oakland
A monthly gathering to do easy, fun yoga with music and stories. Great for kids 4 & up with parents, grandparent or other special friends. No experience needed.
Click here to get details and email updates. Contact me for pre-registration special offers!
---
LAUGHTER YOGA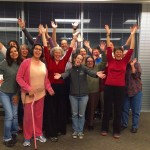 Oakland Lifefire Laughter Yoga
Kaiser Permanente Medical Offc Bldg – 2nd Fl
3701 Broadway, Oakland
2nd & 4th Mondays of each month @ 7:30pm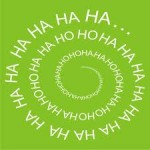 Join me and co-leader Annie Goglia (who founded the club in 2007!) and get an easy, fun workout for body, mind & spirit. No experience necessary; drop-ins always welcome. FREE; donations happily accepted.
Find us and confirm current schedule on Meetup.com
Questions? oaklandlaughterclub@gmail.com
WORLD LAUGHTER DAY IS SUNDAY, MAY 6th!!
Every year, on the first Sunday in May, laughter yoga leaders and friends gather to celebrate laughter al fresco! Locally we have met in San Francisco and in San Jose. Free and open to the public – drop by and see what all the fun's about. Learn more. Join our email list to get updates on this year's plans.
---
STORYTELLING
Liz is part of the Storytellers Corps at the Asian Art Museum in San Francisco. Teachers, bring your K-5th grade class to experience the art and cultures of Asia through their stories!
Parents and grandparents – bring your kids to Free First Sundays or to bi-monthly Family Fun Days to hear stories. Liz's upcoming story tour of the Asian Art Museum galleries is:
 PLEASE CHECK BACK
Want to hear stories about heroic girls and boys, animal legends, and tales about dynamic deities? Join my storytelling tour and listen to myths and folktales from Asia. While family friendly, these stories are not just for kids! Free after admission. Details here.
---
Liz co-hosts Tale Spinners of Contra Costa, a monthly story swap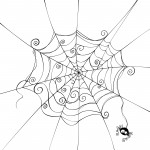 Orinda Public Library
Garden or Gallery Rm, 2nd Floor
24 Orinda Way, Orinda
4th Thursday of the month @ 7-9 pm
[except Nov&Dec]
Walking distance from Orinda BART station
Do you like to hear stories told live without notes? Do you have a story you want to share with a group of people who appreciate the art of storytelling? Join the story swap  and hear a featured guest storyteller, followed by an open mic. Newcomers, 5 minute limit please.
Adults and teens. Listeners and drop-ins welcome.  FREE
Join the email list here